Our Summer recital, at Sidewalk NYC  in the East Village, was a huge success. To all who participated: you were awesome! . In addition, I had the great privilege of working again this summer with the Bandwriting Collective . Looking ahead, I am super excited about opening a new teaching studio at 89 Ave. C, between 6th and 7th Streets. It will be called Groove Garden, and my teaching associates and I can't wait to begin growing new talent of all ages there as of September 1st.

My teaching network consists of myself and a few other teachers–all highly skilled and trained–who are dedicated to helping students of all ages and levels discover the joy of making good music. We teach guitar, bass, voice, piano, beatboxing, and ukelele in my East Village studio (or in your home, if it's within a reasonable distance in Manhattan or Brooklyn).
Here are some examples from our diverse student roster: we have a classically trained vocalist playing ukulele and singing Dylan, a kindergartener who beatboxes, a middle school girl learning soul riffs and jazz chords, a 50-something baritone ukelelist who loves blues and Johnny Cash, and an inspired teenage singer/songwriter who just released her first solo EP. That's just a few! Give me a call at 917-847-4513 or email me at [email protected] if you think you'd like to join the fun.
Peace and Harmony!
–Rob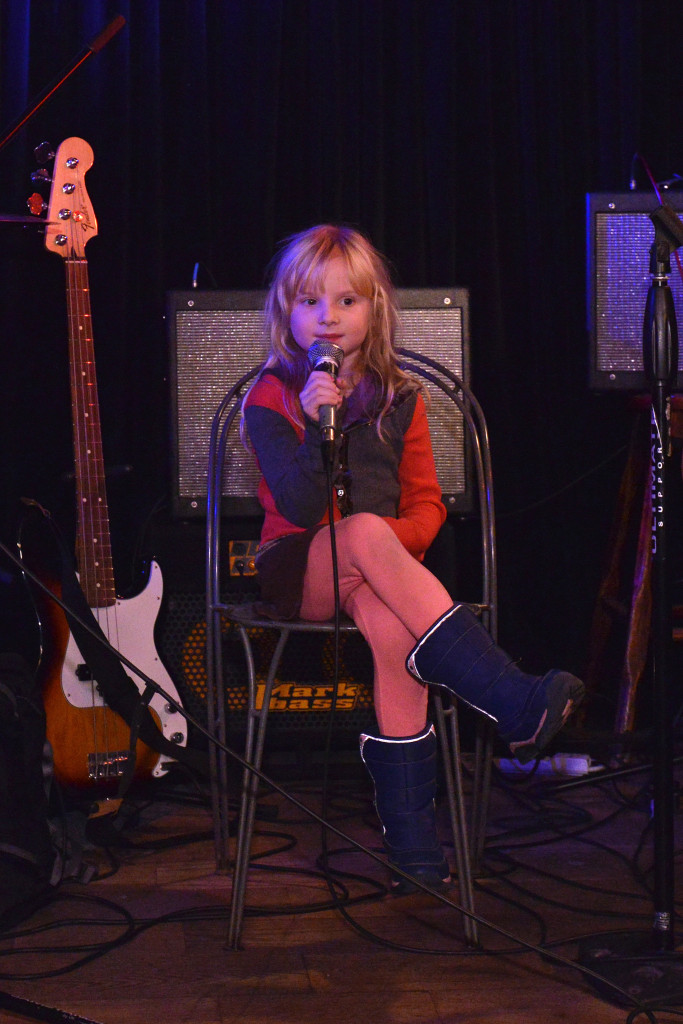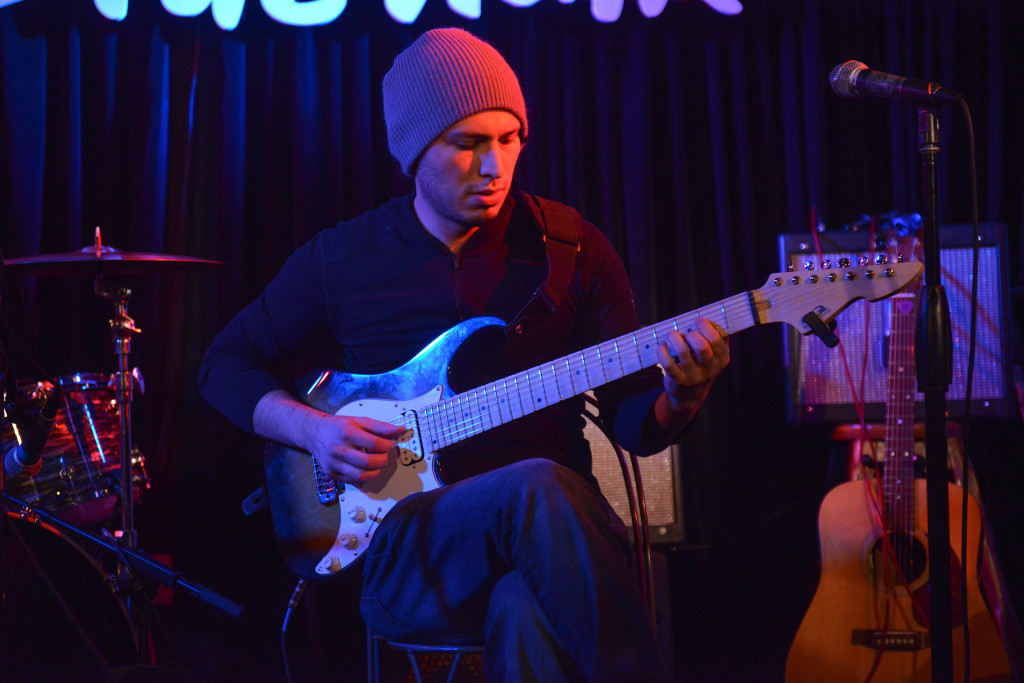 Rob Taube, director of 3bs music, is dedicated to providing fun and academically grounded lessons in guitar, keyboard, and voice to students 6 years old and up (including adults!).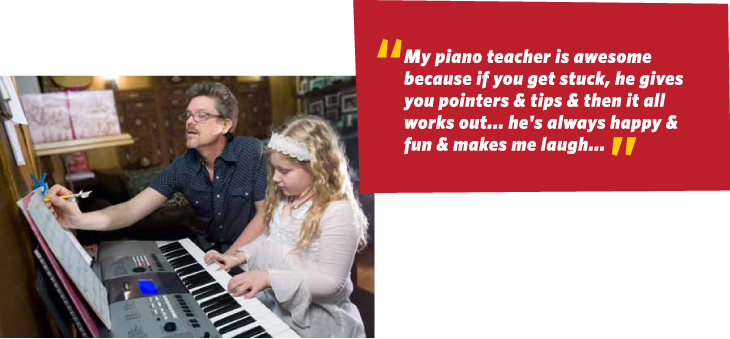 Curriculum always includes notation, theory, and timeless classics by the greatest composers; as well as ear and hand training that allows students to figure out, play, and sing their favorite songs themselves.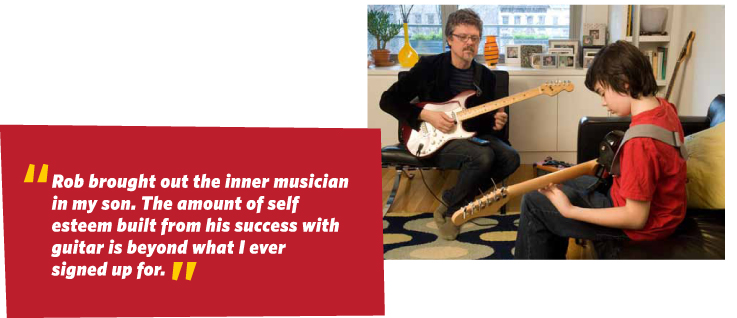 A super-cool East Village musician, teacher and parent, Rob is an award winning songwriter, has worked with major country and rock artists and has had a lifelong career as a professional performer and instructor. He is known for his patience and sense of humor that keep pupils looking forward to lessons that, over time, teach them music fundamentals that will serve them well whether they go on to play professionally or just for their own enjoyment.